Rtx remix bringing ray tracing for olds games
Ray tracing technology has revolutionized the gaming industry, providing gamers with a more realistic and immersive experience. But what if you could bring this same level of realism to your favorite classic games? With RTX Remix, that's now possible! RTX Remix is an innovative new tool that allows users to add ray tracing capabilities to their old-school titles. In this article, we'll explore how it works and why it's such an exciting development for retro game fans everywhere.
The future of ray tracing: rtx remix and the revitalization of retro gaming
In the early 2010s, ray tracing was used sparingly in video games due to its computationally demanding nature. This all changed with the release of the first commercially viable GPUs with ray tracing capabilities in 2018. Since then, ray tracing has become an increasingly common sight in both AAA and indie games.
One of the key driving forces behind this growth has been NVIDIA's RTX technology. RTX allows real-time rendering of complex lighting and shadows, resulting in a level of graphical fidelity that was previously impossible to achieve. This has led to a renewed interest in remastering older games with ray tracing support.
NVIDIA's RTX Remix initiative is a perfect example of this trend. RTX Remix is a project that aims to add ray tracing support to older games. The results are often stunning, with familiar games taking on a whole new level of visual fidelity.
What's more, RTX Remix is also breathing new life into the retro gaming scene. By adding ray tracing support to classic games, NVIDIA is giving gamers a reason to revisit these old titles. With its growing library of supported games, RTX Remix is quickly becoming one of the most essential tools for anyone interested in playing classic games with modern visuals.
Looking to the future, it's clear that ray tracing is here to stay. Thanks to initiatives like RTX Remix, we're only just beginning to scratch the surface of what's possible with this technology. We can't wait to see what the next generation of ray tracing games will look like!
Enhancing classics: how rtx remix is bringing old games into the 21st century
RTX Remix is a new project that is bringing old games into the 21st century by adding ray tracing support. RTX stands for Real-Time Ray Tracing and is a rendering technique that can produce realistic lighting effects. It has been used in Hollywood movies for years, but only recently has it become possible to use it in video games. RTX Remix is making it possible to play classic games with modern graphics.
One of the first games to receive the RTX treatment was Quake II. The results are stunning, with the game looking better than ever before. The team behind RTX Remix has also worked on other classics such as Half-Life 2 and Crysis. They are currently working on bringing ray tracing support to even more old games.
The addition of ray tracing makes these old games look like they were made today. It's an incredible feat and it's thanks to the hard work of the RTX Remix team. If you're a fan of classic games, then you need to check out their work. You won't be disappointed.
Conclusion of RTX Remix for remaster olds games
RTX Remix is a revolutionary technology that allows gamers to experience ray tracing in classic games. It has opened up new possibilities for game developers and players alike, allowing them to enjoy the latest graphical features on older titles. RTX Remix provides an exciting way for gamers of all ages to get more out of their favorite games, making it a must-have tool for any serious gamer looking to take their gaming experience even furthe
Screenshots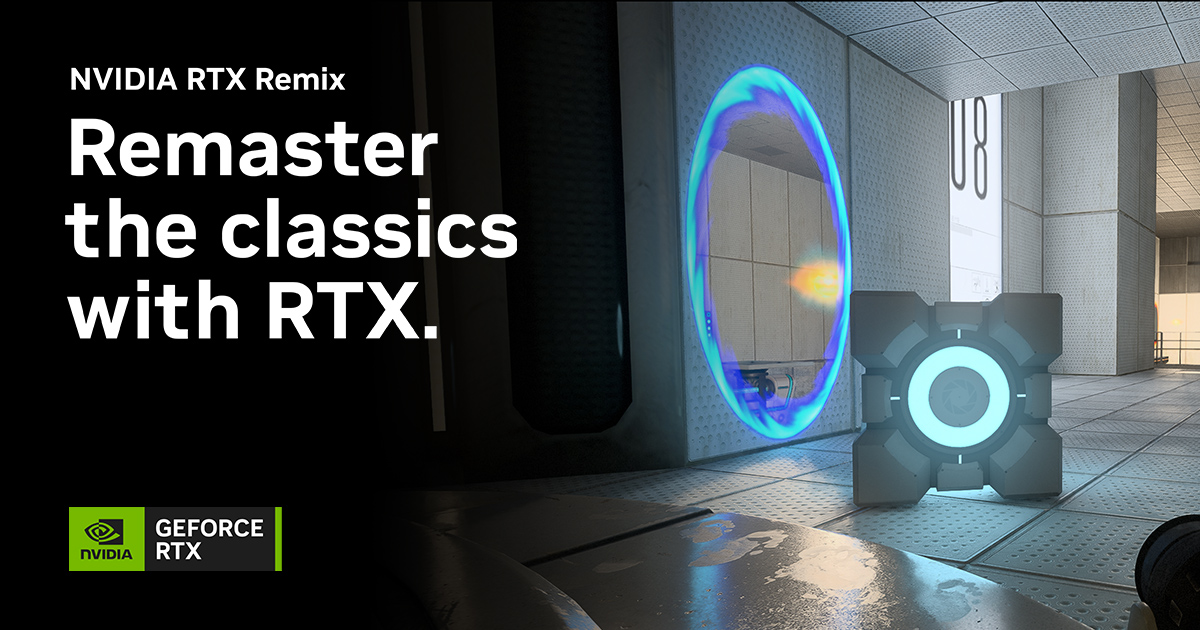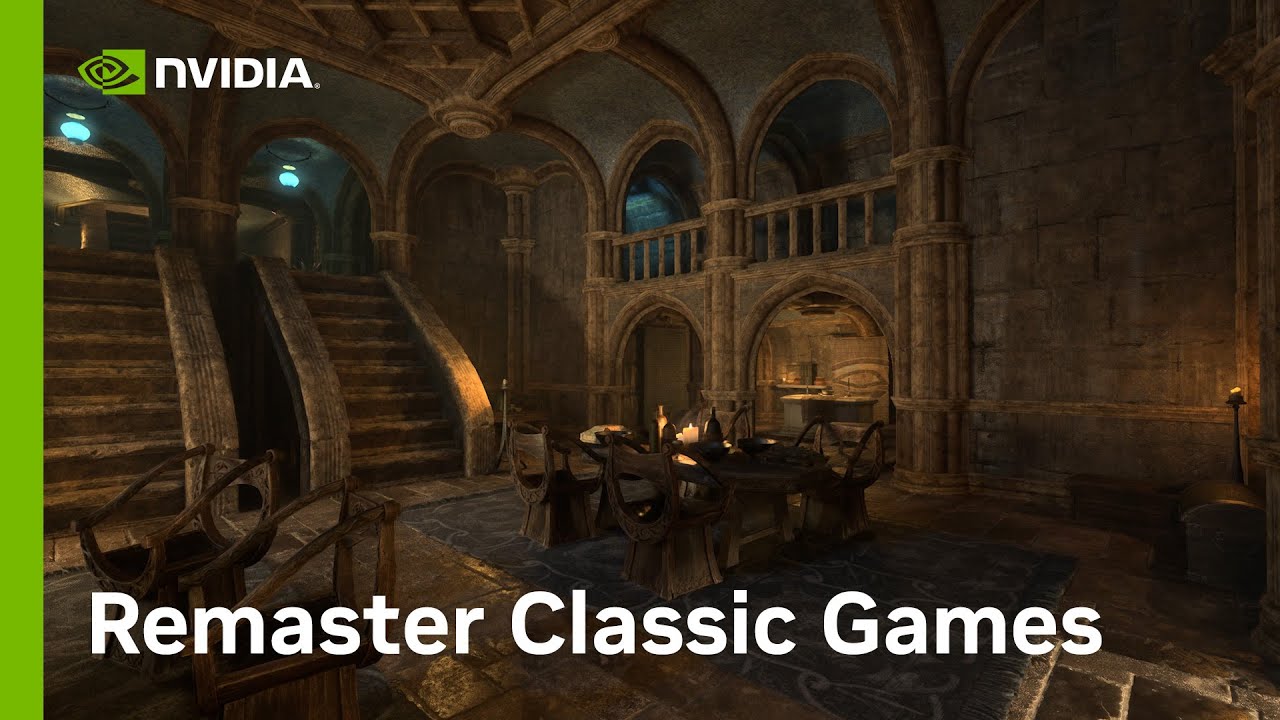 Social medias
Don't forget join in Discord and following me on Tiktok, Twitter, Reddit and subscribe my Youtube Channel.
Donate
If you like my work can be support me making donate in my Paypal account or join in Patreon for help me.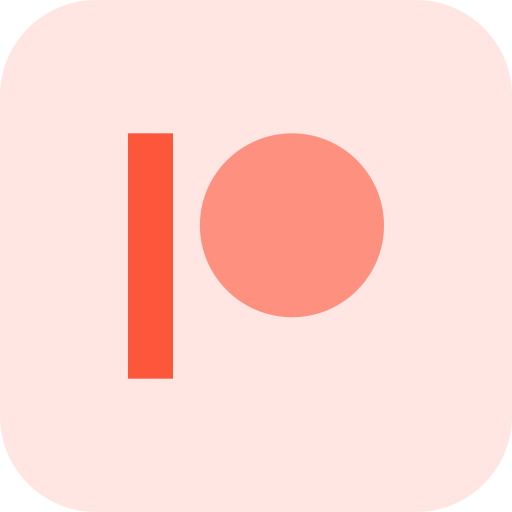 Buy Games
Best places for purchase games G2A, Kinguin and Humble Bundle. Use my referral link links for help me clicking in links down.
Leave your comment to know what you think of the mod
Do you like this mod ??. Has some request, problems for install or another things. Make comment below.
17/02/2023
Article about how to remaster olds games with upscaling textures.
Read news
13/02/2023
Article about how to RTX Remix is remastering old games bringing ray tracing to them
Read news
11/02/2023
Article about revolution of ray tracing in games and how to change graphics for next gen and make more realistic.
Read news
11/01/2023
Article about ENBSeries showing is more best mods graphics tool for enchant you game graphics.
Read news
14/12/2022
Article about Reshade for show more about fantastic modding tool.
Read news
04/08/2022
My site has lot of changes and improvements for see in this news.
Read news