Dark Souls Remastered Mods Available for Download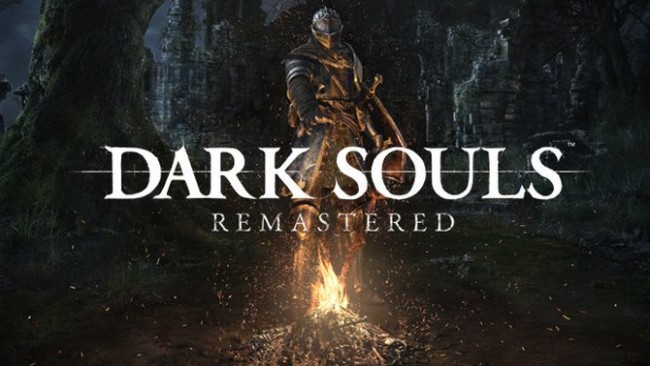 About The Game
Dark Souls Remastered Edition will include an untold chapter in the world of Lordran. Sent back to the past, player will discover the story when Knight Artorias still lives. Dark Souls is the new action role-playing game from the developers who brought you Demon's Souls, FromSoftware. Dark Souls will have many familiar features: A dark fantasy universe, tense dungeon crawling, fearsome enemy encounters and unique online interactions. Dark Souls is a spiritual successor to Demon's, not a sequel. Prepare for a new, despair-inducing world, with a vast, fully-explorable horizon and vertically-oriented landforms. Prepare for a new, mysterious story, centered around the the world of Lodran, but most of all, prepare to die. You will face countless murderous traps, countless darkly grotesque mobs and several gargantuan, supremely powerful demons and dragons bosses. You must learn from death to persist through this unforgiving world. And you aren't alone. Dark Souls allows the spirits of other players to show up in your world, so you can learn from their deaths and they can learn from yours. You can also summon players into your world to co-op adventure, or invade other's worlds to PVP battle. New to Dark Souls are Bonfires, which serve as check points as you fight your way through this epic adventure. While rested at Bonfires, your health and magic replenish but at a cost, all mobs respawn. Beware: There is no place in Dark Souls that is truly safe. With days of game play and an even more punishing difficulty level, Dark Souls will be the most deeply challenging game you play this year. Can you live through a million deaths and earn your legacy? Key Features:
Extremely Deep, Dark & Difficult – Unforgiving in its punishment, yet rewarding for the determined – learn to strategize freely and conquer seemingly impossible challenges.
Fully Seamless World – Explore a completely integrated world of dark fantasy where dungeons and areas are seamlessly intertwined, with great height.
Mastery Earns Progression – Contains 60 hours of gameplay, with nearly 100 uniquely despair-inducing monsters & an incredibly nuanced RPG systems including: weaponry, armor, miracles, faith, and more. Player success depends on their eventual mastery of how and when to use the magic spells, choice of armor, the number of weapons, the types of weapons, and the moves attached to the weapons.
Network Play – Players may cross paths with one another, invading each other for PVP battles, or to play co-op and take on giant boss encounters as a team.
Flexible Character Development & Role Play – As the player progresses, they must carefully choose which of their character's abilities to enhance as this will determine their progression style.
Community – See other real players and empathize with their journey, learn from seeing how others died, find and leave messages for your fellow players; helping them or leading them into death.
Symbolic of Life & Hope – The Bonfire is an important feature in Dark Souls for many reasons. Though in gameplay it serves as a health and magic recovery and a progression check point, it also happens to be the one place in the dark world where players can find a fleeting moment of warmth and calm.
More Informations
Released: May 23, 2018
Genre: Action
Developer: QLOC
Publisher: FromSoftware, Inc, Bandai Namco Entertainment
Mods Graphics
It is page contain all mods available for download for this game, select your preferred mod and download.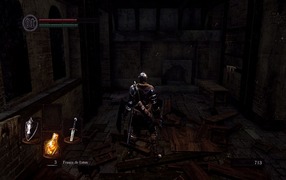 Photorealistic Dark Souls
Dark Souls
30/07/2022
Shaders
Reshade Preset for Dark Souls. Enchantings colors,sharperning textures and bloom of this game.
Download Page
17/02/2023
Article about how to remaster olds games with upscaling textures.
Read news
13/02/2023
Article about how to RTX Remix is remastering old games bringing ray tracing to them
Read news
11/02/2023
Article about revolution of ray tracing in games and how to change graphics for next gen and make more realistic.
Read news
11/01/2023
Article about ENBSeries showing is more best mods graphics tool for enchant you game graphics.
Read news
14/12/2022
Article about Reshade for show more about fantastic modding tool.
Read news
04/08/2022
My site has lot of changes and improvements for see in this news.
Read news