Medal of Honor 2010 Mods Available for Download
About The Game
Operating directly under the National Command Authority, a relatively unknown entity of handpicked warriors are selected when it is crucial that a mission must not fail. They are the Tier 1 Operators. There are over 2 million active soldiers. Of those, approximately 50 thousand fall under the direct control of the Special Operations Command. The Tier 1 Operator functions on a level above and beyond even the most highly trained Special Operations Forces. Their exact numbers, while classified, hover in the low hundreds. They are living, breathing, precision instruments of war. They are experts in the application of violence. The new Medal of Honor™ is inspired by and developed with actual Tier 1 Operators from this elite community. Players step into the boots of these warriors and apply their unique skill sets to fight a new enemy in the most unforgiving and hostile conditions of present day Afghanistan.
More Informations
Released: October 12, 2010
Genre: Action
Developer: Electronic Arts
Publisher: Electronic Arts
Mods Graphics
It is page contain all mods available for download for this game, select your preferred mod and download.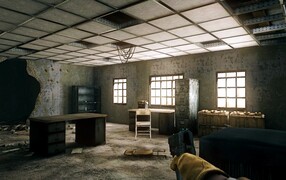 Photorealistic Medal Of Honor 2010
Medal of Honor 2010
30/07/2022
Shaders
Reshade Preset for Medal Of Honor 2010. Enchantings colors,sharperning textures and bloom of this game.
Download Page
17/02/2023
Article about how to remaster olds games with upscaling textures.
Read news
13/02/2023
Article about how to RTX Remix is remastering old games bringing ray tracing to them
Read news
11/02/2023
Article about revolution of ray tracing in games and how to change graphics for next gen and make more realistic.
Read news
11/01/2023
Article about ENBSeries showing is more best mods graphics tool for enchant you game graphics.
Read news
14/12/2022
Article about Reshade for show more about fantastic modding tool.
Read news
04/08/2022
My site has lot of changes and improvements for see in this news.
Read news