Need for Speed 3 Mods Available for Download
About The Game
Need for Speed III: Hot Pursuit is a 1998 racing video game developed for PlayStation by EA Canada and Microsoft Windows by EA Seattle, and published by Electronic Arts. It is the third major installment in the Need for Speed franchise, incorporating police pursuits as a major part of gameplay. Hot Pursuit remains focused on racing using exotic sports cars, but features races that primarily take place in locations within North America, including varied settings and climates. Police AI is improved over the first game, utilizing several tactics to stop both the player and opponent. The PlayStation version was released on March 25, 1998, while the Windows version was released on October 12 the same year. The game received critical success for its time, with praise for its graphics and fast action. It received a direct sequel in 2002 and a reboot in 2010.
More Informations
Released: October 12, 1998
Genre: Racing
Developer: EA Seattle
Publisher: Electronic Arts
Mods Graphics
It is page contain all mods available for download for this game, select your preferred mod and download.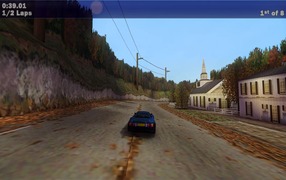 Photorealistic Need For Speed 3
Need For Speed 3
30/07/2022
Shaders
Reshade Preset for Need For Speed 3. Enchantings colors,sharperning textures and bloom of this game.
Download Page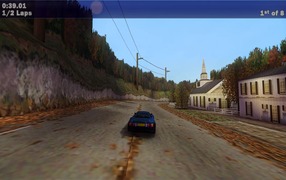 Need for Speed 3 HD Patch
Need For Speed 3
30/07/2022
Shaders
HD Patch for Need for Speeed 3. HD Patch with High Resolution for this game.
Download Page
17/02/2023
Article about how to remaster olds games with upscaling textures.
Read news
13/02/2023
Article about how to RTX Remix is remastering old games bringing ray tracing to them
Read news
11/02/2023
Article about revolution of ray tracing in games and how to change graphics for next gen and make more realistic.
Read news
11/01/2023
Article about ENBSeries showing is more best mods graphics tool for enchant you game graphics.
Read news
14/12/2022
Article about Reshade for show more about fantastic modding tool.
Read news
04/08/2022
My site has lot of changes and improvements for see in this news.
Read news