No More Room in Hell Mods Available for Download
About The Game
A tribute to the highly acclaimed film series in which the above quote originated from, No More Room in Hell (PC Gamer's Mod of the Year 2011, ModDB's Editor Choice Multiplayer Mod of the Year 2011), is a co-operative realistic first person survival horror modification for the Source Engine. Taking inspiration from George Romero's "Of the Dead" series, the mod is set during a time in which the world is on the verge of collapsing into chaos from a disease whose origin is unknown. Many experts and organizations have their theories and ideas on how such a disease emerged and started to systematically destroy our very way of life, but one fact is clear to all. Whoever perishes from the disease gets up and kills, and the people they killed get up and kill.
The chances of you surviving this all out war of society and the undead are slim to none. Already, there are millions of the walking dead shambling about, searching for food to eat. There's no known cure. One bite can possibly end it all for you. However, you aren't alone in this nightmare. There are still a handful of uninfected survivors left in this god forsaken hellhole, and with co-operation and teamwork, you may live long enough to fight your way to salvation.
More Informations
Released: Octuber 31, 2011
Genre: Action
Developer: No More Room in Hell Team
Publisher: Lever Games
Mods Graphics
It is page contain all mods available for download for this game, select your preferred mod and download.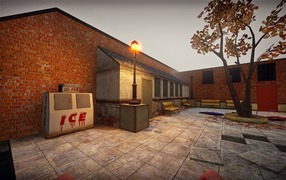 Photorealistic No More Room in Hell
No More Room in Hell
30/07/2022
Shaders
Reshade Preset for No More Room In Hell. Enchantings colors,sharperning textures and bloom of this game.
Download Page
17/02/2023
Article about how to remaster olds games with upscaling textures.
Read news
13/02/2023
Article about how to RTX Remix is remastering old games bringing ray tracing to them
Read news
11/02/2023
Article about revolution of ray tracing in games and how to change graphics for next gen and make more realistic.
Read news
11/01/2023
Article about ENBSeries showing is more best mods graphics tool for enchant you game graphics.
Read news
14/12/2022
Article about Reshade for show more about fantastic modding tool.
Read news
04/08/2022
My site has lot of changes and improvements for see in this news.
Read news