Call of Duty Infinity Warfare Mods Available for Download
About The Game
Infinite Warfare delivers three unique game modes: Campaign, Multiplayer, and Zombies. In Campaign, players play as Captain Reyes, a pilot turned Commander, who must lead the remaining coalition forces against a relentless, fanatical enemy, while trying to overcome the deadly, extreme environments of space. In Zombies, go back in time to fight the undead in a 1980s amusement park, complete with a plethora of rides, an awesome arcade, and a funky, functioning rollercoaster. Embrace previously beloved aspects of the mode like easter eggs, power ups, and novel weapons while experiencing innovations like brand-new team mechanics, the After Life Arcade, and Fate and Fortune Cards.
More Informations
Released: November 4, 2016
Genre: Action, Adventure
Developer: Infinity Ward
Publisher: Activision
Mods Graphics
It is page contain all mods available for download for this game, select your preferred mod and download.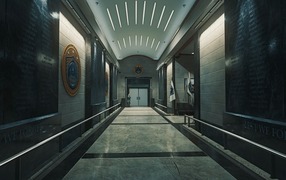 Photorealistic Call of Duty Infinite Warfare
Call of Duty Infinite Warfare
30/07/2022
Shaders
Reshade Preset for Call of Duty Infinite Warfare. Enchantings colors,sharperning textures and bloom of this game.
Download Page
17/02/2023
Article about how to remaster olds games with upscaling textures.
Read news
13/02/2023
Article about how to RTX Remix is remastering old games bringing ray tracing to them
Read news
11/02/2023
Article about revolution of ray tracing in games and how to change graphics for next gen and make more realistic.
Read news
11/01/2023
Article about ENBSeries showing is more best mods graphics tool for enchant you game graphics.
Read news
14/12/2022
Article about Reshade for show more about fantastic modding tool.
Read news
04/08/2022
My site has lot of changes and improvements for see in this news.
Read news